Your business is growing or you are launching a brand new venture. You are looking for somebody to build your restaurant, retail store, or office. We can help you to create the space that will launch your business success. We'll build you a custom home from the ground up. We will create the perfect addition. We'll remodel your home. We'll finish your basement. And we will do it with ideas and layouts customized for your needs, with workmanship and materials that are simply the best available.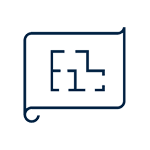 NEW CONSTRUCTION
We are able to create your new home! With your help of course. All we need from you is to tell us who you envision your new home and we are going to take care of the rest, providing you with constant updates and the process and unending personal attention. We take each project extremely seriously and make no exceptions on quality. And we do everything to fulfil your initial desires!
HOME RENOVATIONS
Change is good and so are we. If you are tired of the current state of your home, or you just want to bring some flavor to one of your living spaces – contact us. We are going to renovate and remodel said space and turn in it into what you have always wanted. From A-Z, we can do it – just make the first step, call us and tell us what you need and don't worry, if you are unfamiliar with construction or if you have not renovated before – we are here to help with all available information.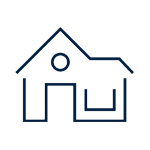 HOME ADDITIONS
More space. We are always in need of it, especially when our families are growing! Oh well, you might think its high time you had your own little space to relax and take advantage of the weather, or maybe you just want your house to look better. No matter the case, we are able to assist you! Building add-ons is a difficult, but fun task that we enjoy doing. Tip – take a look at our portfolio, for some of the projects we've already completed.
BASEMENT RENOVATIONS
Take advantage of the space in your basement! Who said it has to be all dark and uninviting, scratch that and transform it to a space you can actually use. Want a gaming room – got it! Or maybe somewhere to relax, watch a movie? Or you need an extra room – easy. We are the right people to call when in need of a basement revamp. We are not only going to make it pretty, but we are going to make it useful and working. Our team know how tricky basements can be, so when we are on such a project we bring our A game.
BATHROOM REMODELING
They say that when we are alone we appreciate our surroundings more. Well, we say that is true. A bathroom is a space where you are alone with your thoughts, such places need to be inspiring, they need to create a sense of calmness. That can be achieved only if they look the way you want it. We can make it happen and yes, bathrooms are not an easy job and that is exactly why you should entrust it to experienced professionals. Give us a call, let's make it happen.
KITCHEN REMODELING
The beating heart of a home. The kitchen is where everything is being created. A kitchen should bring a special atmosphere to the home, resonating with the characteristics of the owners. Don't get it twisted, we know everyone is different and that is why we have a diverse portfolio to show that we can suit your needs. Don't choose a layout – imagine one and we can make it happen. If you require assistance, we can provide that as well with our experienced design team. Contact us!
ROOF DECKS AND PATIOS
Open spaces are usually "battling" with the weather on a daily basis, that is why they need to be designed and constructed properly. We are the right people for the job. Get your desired freedom and have it… in a walking distance! Fresh air, relaxation or a family barbeque – so many things to do when you have such a space. Entrust us with building your freedom.
DESIGN SERVICES
We are aware that not everyone has the time to think, imagine and know exactly what they want, but we know that you want to make your home a better place for you and your family. Exactly this is the reason, which led us to provide design services. We want to help our clients and guide them in creating the perfect living space especially made for them!
ARCHITECTURAL SERVICES
There is often more than just the design of a structure to consider in the plan of a project. Lot arrangements, multiple structures, street and driveway design, parking, drainage and utilities are all elements of a meticulously planned project. View and solar orientation, privacy and screening, landscaping and site features such as decks, patios, and retaining walls, are all essential attributes that contribute and complement the architecture of a home.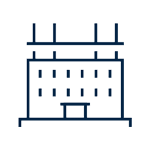 COMMERCIAL CONSTRUCTION
We are committed to providing you with a comprehensive service regardless of your budget. Our goal is to deliver a quality project on time for you from beginning to end. We believe the punch list starts at the beginning of the project. Working with owners, architects, tenants and subcontractors, we desire to create a team atmosphere to achieve maximum quality that benefits everyone.
RESTAURANT RENOVATIONS
Restaurants need change from time to time. Maybe you just bought a property and you want to switch up the atmosphere, or you are changing your menu and you want your restaurant to have another vibe. Yes, we can help with that! From start to finish, of course – don't hesitate, choose us for your restaurant renovation project.